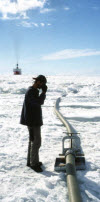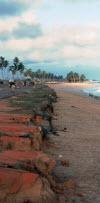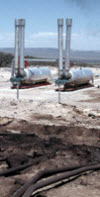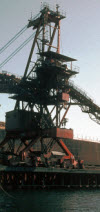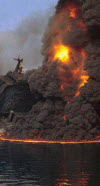 WORK AREA EXPERIENCE
This briefly summarizes work experience by country or continent location.
---
ANTARCTICA
Development of oil and hazardous material response plan, and SPCC Plan for US bases.
---
ARGENTINA
Numerous facility audits, environmental reviews, contingency plans and training.
See Latin American / Caribbean Work Area summary.
---
AZERBAIJAN
Environmental manager for pipeline construction, BTC Project.
Environmental review / due diligence; 10 oil and gas fields prior to potential sale.
---
BENIN
Erosion assessment of entire coastline, for United Nations.
---
BOLIVIA
Environmental impact analysis of proposed jungle-based oil field and of gas pipeline to Brasil.
Benchmarking of international emergency response plans for industry.
---
BRASIL
Environmental and emergency response audits of offshore facilities (platforms and vessels in Campos Basin) and onshore pipeline system.
Technical review of risk analysis for close-to-shore drilling platform.
Invited symposium speaker - Oceanography (Fortaleza) and Coastal Sciences (Catarina) meetings.
---
CANADA
Sensitivity mapping of Detroit River, Sault Ste. Marie, and St. Lawrence River areas.

---
CHILE
Environmental reviews of numerous mines, railway and marine transport.
Environmental risk review of copper slurry pipeline.
Teaching at University, Valparaiso.
Assessment of Metula spill, Patagonia.
---
CHINA
Site visit and technical review of oil spill model for offshore producer, South China Sea.
---
DOMINICAN REPUBLIC
Sensitivity Mapping Workshop (in Spanish) to develop ESI maps for the DR, sponsored by IMO.
---
ECUADOR
Presentation in Spanish on Incident Command System (ICS) applied to Latin America.
---
FRANCE
Multi-year Investigations of Amoco Cadiz and Tanio oil spills.
---
GERMANY
Investigation of Afran Zenith oil spill.
Sensitivity mapping - Hamburg north to Danish border.
---
GUAM
Field survey and recommendation of National Marine Sanctuary sites.
---
ITALY
Investigation of and damage assessment advisement for the Haven oil spill.
---
INDONESIA
Sensitivity mapping of Java Sea, north of Java, east of Sumatra.
---
KAZAKHSTAN
ESIA for seismic operations and environmental mapping of entire Kazakhstan shoreline of the Caspian Sea. KazakhCaspiShelf.
---
KURDISTAN (IRAQ)
Technical advisor for several ESIAs for proposed seismic survey and drilling operations.

---
KUWAIT
Shoreline characterization and Environmental Sensitivity Mapping.
Post Gulf War damage assessment, Panel participant in UN Review Conference.
Invited Speaker. Kuwait International Summit on Advances in Oil Spill Modeling. International Association for Hydro-Environment Engineering and Research and KISR.
---
LEBANON
Assessment of environmental damages and related economic costs of the Jiyah oil spill resulting from conflict with Israel. World Bank.

---
MEXICO
Advisor on water quality model for coastal development, Cancun.

---
NICARAGUA
Sensitivity mapping training for all Central American countries, sponsored by IMO.

---
NIGERIA
Numerous environmental analyses, audit, and sensitivity mapping projects.
See Nigeria / West Africa Work Summary.
---
PANAMA
Environmental analysis and contingency plans for Trans-Panama Pipeline (PTP).
Oil and hazardous substances contingency plan for the Panama Canal Commission.
---
PORTUGAL
Jacob Maersk spill site assessment - Porto.
---
SAIPAN
Field work and survey of selected sites for inclusion as a U.S. National Marine Sanctuary.
---
SAUDI ARABIA
EIA for 13 Power Plants in Western Region (Red Sea). Saudi Electric Co.- Western Region.
Arabian Gulf oil impacts and spill assessment protocols related to the Gulf War. MEPA.

---
SPAIN
Assessment of the Urquiola spill, Galicia.
Analysis of Prestige spill loss and movement, and applied on-water assessment techniques.
Analysis of Spain's (and other European) Contingency Plan(s).
---
TOGO
Erosion assessment of entire coastline, for United Nations.

---
TRINIDAD
Spill response training for major oil companies and government agencies.

---
TUNISIA
Contingency Plan Advisor and Equipment Need Assessment.

---
TURKEY
Response and management plans, Incident Management Plan, risk analyses, training, spill modeling for the BTC Pipeline and Marine Terminal, Botas.
Leadership for shoreline / nearshore oil spill cleanup operations.

---
TURKMENISTAN
Analysis of Turkmentbashi Oil Spill Contingency Plan and Response Equipment Requirements. World Bank study.
---
UNITED STATES
Numerous oil spill assessments, sensitivity mapping projects, environmental and risk analyses, and response product testing.
---
VENEZUELA
Assessment and remediation of Lake Maracaibo.
Review of National Contingency Plan and evaluation of all spill response equipment and facilities.
Remediation of oily waste lagoons and development of waste tracking system.
---
---
---
---
---
---